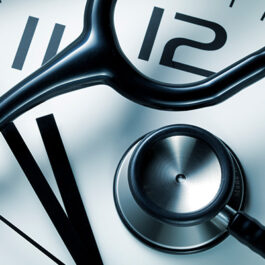 Hours of operation
Hours of operation
| | |
| --- | --- |
| Monday | 8:30am – 5pm (closed between 12pm and 1pm) |
| Tuesday | 8:30am – 5pm (closed between 12pm and 1pm) |
| Wednesday | 8:30am – 5pm (closed between 12pm and 1pm) |
| Thursday | 8:30am – 5pm (closed between 12pm and 1pm) |
| Friday | 8:30am – 4pm (closed between 12pm and 1pm) |
| Saturday | 8:30am – 12pm |
| Sunday | Closed |
Evening Clinic
| | |
| --- | --- |
| Monday | 5pm – 8pm |
| Tuesday | 5pm – 8pm |
| Wednesday | 5pm- 8pm |
| Thursday | 5pm- 8pm |
| Friday | Fermé |
Laboratory hours
| | |
| --- | --- |
| Monday | 8:30am- 3:30pm |
| Tuesday | 8:30am- 3:30pm |
| Wednesday | 8:30am – 3:30pm |
| Thursday | 8:30am – 3:30pm |
| Friday | 8:30am- 13:30pm |
| Saturday | Closed |
| Sunday | Closed |
Secure patient access to lab results
With my results TM, Ontario patients have secure Internet access to their lab results.
my results TM provides a fast and secure method for patients to receive their results electronically.
As soon as the laboratory that performed the tests has issued the results, they are available online at my results TM.
LifeLabs uses a variety of security technologies and procedures to protect your information from unauthorized use, disclosure or access.
my results TM is a free, four-language service for Ontario patients.