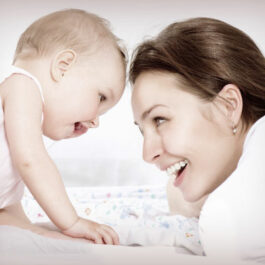 New Parents
Welcome to the Plantagenet Family Health Team pediatric program! We would like to take this opportunity to congratulate you on the new addition to your family.
It's important for children to have regular medical checkups even when they are not sick. Regular checkups with your health care provider will ensure your child is growing & developing properly. It is also the perfect time to catch or prevent problems. Your child's health includes physical, mental & social well-being.
Members of the pediatric program include a nurse, your primary care physician or nurse practitioner. During your child's visit to the clinic within the pediatric program you may expect a visit with either the nurse and physician or nurse and nurse practitioner.
During a routine check-up, you can expect your child to receive a complete physical exam, verify that his/her immunizations (shots) are up to date & receive tips/information about helping your child stay healthy.
We would like to see your child at the following ages: within 1-2 weeks following birth, 1 month, 2 months, 4 months, 6 months, 9 months, 12-13 months, 15 months, 18 months, 2-3 years and at 4-5 years. Your primary care provider may recommend seeing your child more frequently.
After age 6, we recommend a checkup every one to two years or more regularly depending on your child's needs.
It's important for teenagers to have checkups too. The primary care giver can talk to teens about good habits that will help them become healthy adults and talk to them about avoiding problems that teens sometimes have such as smoking, drug use, pregnancy and sexually transmitted infections.
We look forward to seeing you! Sincerely,
The Pediatric program